Cinematography
Wedding videography is not just a trend for us, it is our passion. At AJ Films, we believe in capturing the candid moments during the wedding and turning it into a beautiful video which surely will cast a spell of wonderment on to you. The happy couple, lovely décor, impeccable venue, and overwhelmed family and friends are enough of the cast for your blockbuster wedding video. We understand how important weddings are hence, we assure that our camera captures every emotion and expression that is pure and transparent. We take it as a duty to present the wedding videos, the way they are supposed to. We specialise in producing a touch of glamour which enhances the experience of your wedding's storytelling video. Let it be a wedding cinematography or a wedding music video, we intend to make it a blockbuster film of your life.
Love @ TAJ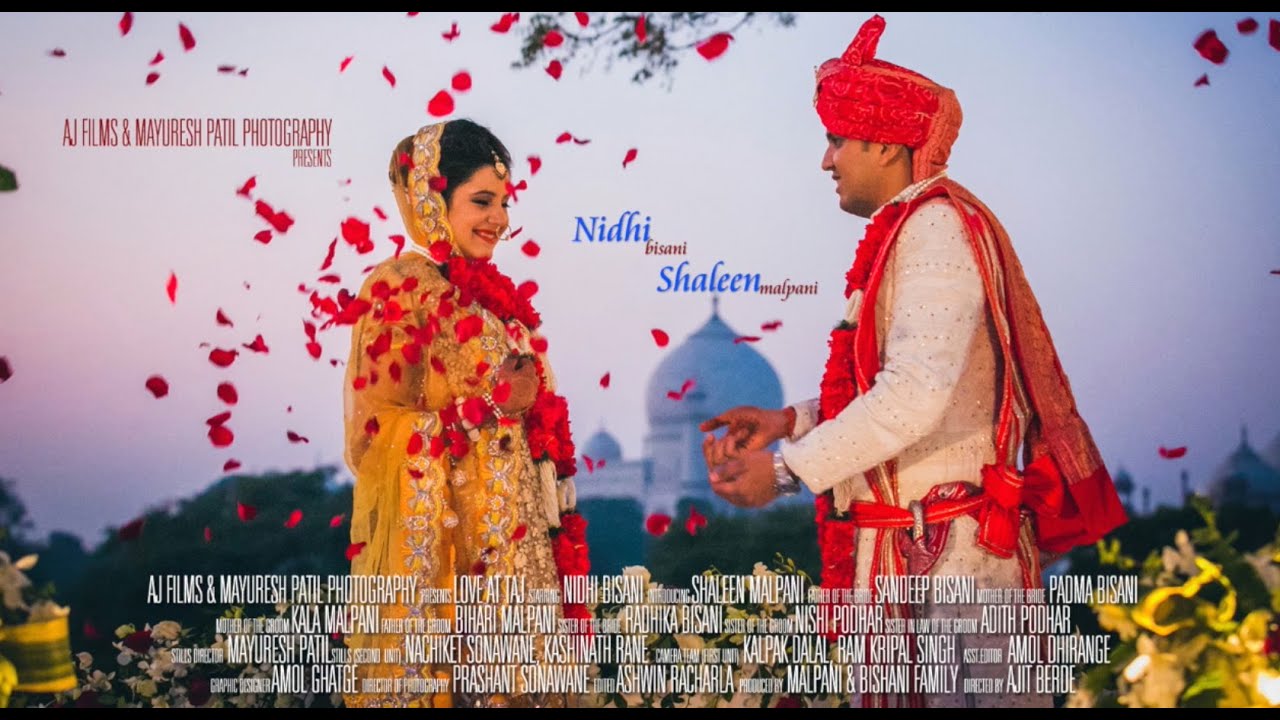 The definition of marriage is often debated among cultures but the core always remains the same - 'A beautiful bond shared between two hearts .... two souls & not to forget ...two families'.
In every Marriage, it takes two to tango but in every Indian Marriage two families come together to do the Bhangda, a perfect glue that brings families together to celebrate & honour love in all its extravaganza. And imagine, if this extravaganza was at the backdrop of one of the Seven Wonders of The World, there wouldn't be another word more precise than 'PERFECT' to define it. Set in the heart of India's romance, where one man once expressed his true love a long time ago in the form of a grand gesture - The Taj Mahal - the most romantic wonder of the world, and the most soulful couple Nidhi & Shaleen. Our cameras were lucky to capture these beautiful moments.
G-5 Walia Terrace,
Naik wadi, station road
Goregaon East, Mumbai - 63